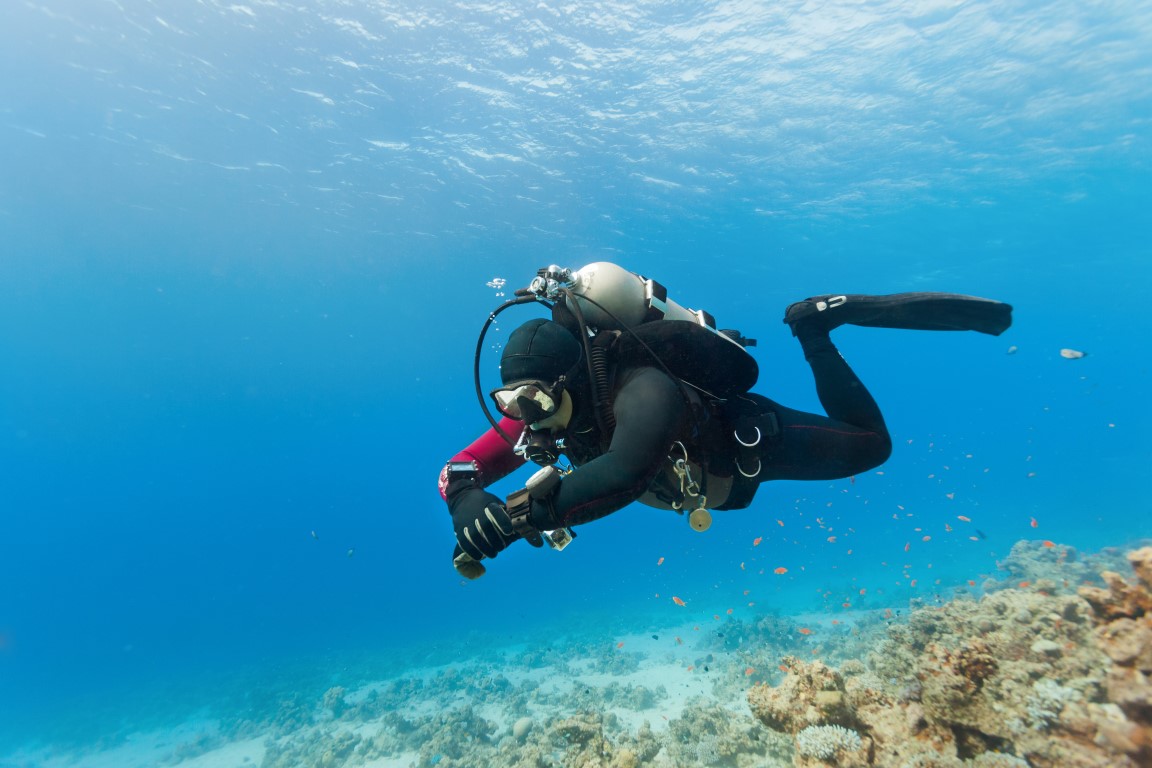 Your underwater adventure begins! Imagine watching the water level move up your mask as you slowly go below the surface - and continue to breathe!
It's the most exciting feeling imaginable and yours when you become a NAUI Scuba Diver! Scuba Diver is our entry level scuba certification course during which you will learn the fundamental knowledge and skills to safely scuba dive in open water.
When you complete your class you and your buddy will be free to explore and discover the many wonders of the underwater world…and, you will have earned a NAUI Scuba Diver certification card – the most respected diver certification card in the world! Come on and dive in…a lifetime of fun, adventure, memories, experiences, and new friends awaits you!
What You Will Learn
Your instructor will teach you about dive equipment, the science of diving, responsible diving practices and the environment. You will also learn many skills in the water with practice time for your safety and comfort; and complete your training with a min. of four open water dives.
How Do You Get Started?
As long as you are 10 years or older and in good physical condition, you can enroll in a NAUI Scuba Diver course. Find a NAUI Training Center or Instructor near you by visiting the Dive Center Locator. Sign up for your class, grab your bathing suit and get ready to have FUN!
What's Next?
Once you become a certified diver, perhaps you want to further your training with an Advanced Scuba Diver or Rescue Scuba Diver course? Maybe you or someone you know was certified long ago and needs a refresher course. Perhaps you want to become a dive professional and go all the way to Divemaster or even become an Instructor! Whatever your scuba and skin diving needs, we can help you realize your dreams!